Underground Books Black History Month Event
Online Book Sales Launch!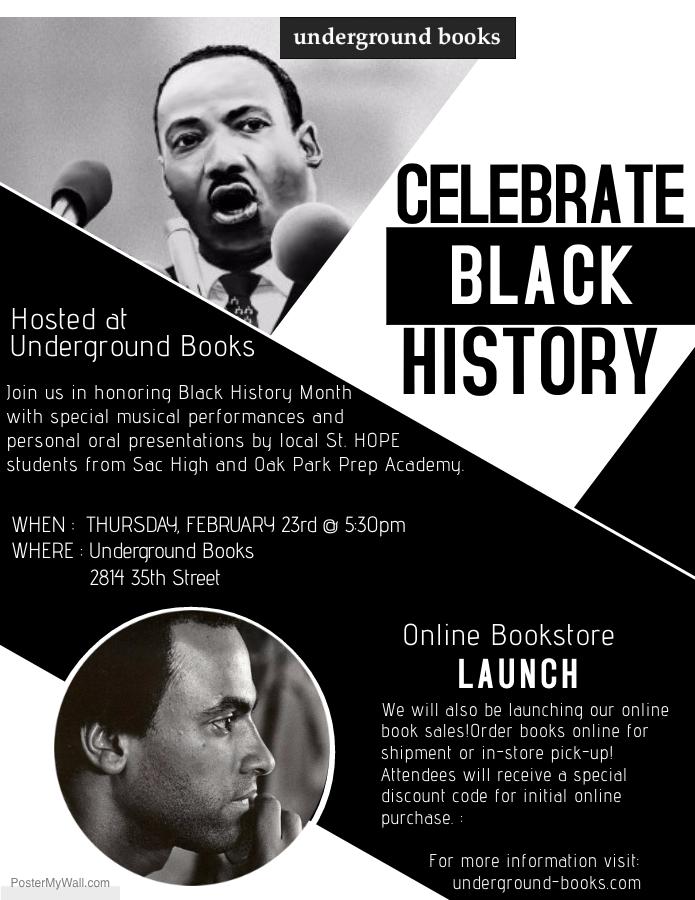 Join us in honoring Black History Month with special musical performances and personal oral presentations by local St. HOPE students from Sac High and Oak Park Prep Academy.
We will also be launching our online book sales!Order books online for shipment or in-store pick-up! Attendees will receive a special discount code for initial online purchase.
For more information visit:
www.underground-books.com