Social Media Sensation Jazzy Brown
Guild Theater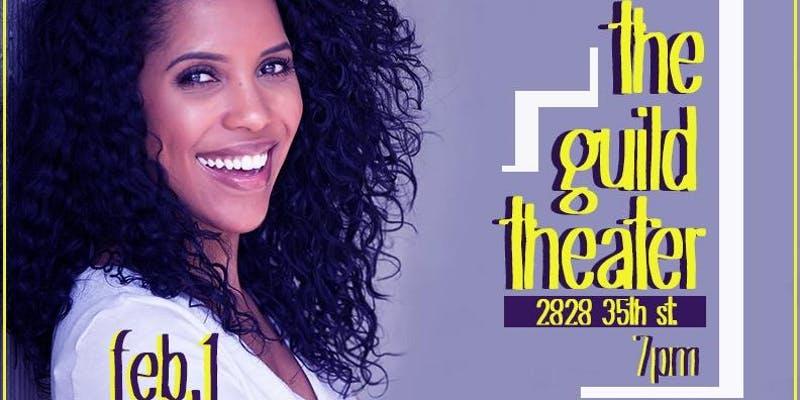 About this Event
Come join us at The Guild Theater to watch the hilarious comedian, "Watch Jazzy."
****
****
Entry:
21+
****
Time:
7:00 PM Door
8:00 PM Showtime
****
Jasmine Brown "Watch Jazzy" (BI0):
Jasmin Brown, also known as Jazzy or Jazz, rapidly became a social media sensation. Known for her "in-car" rants and original characters, such as Toya Turnup, Termite and Reggie, Jasmin managed to build a whole new audience by simply being herself.
For BET, Jazzy was a cast member on 50 Cent's 50 Central, she hosted the 2018 BET Award Show special and a topical news magazine, and she appeared in a pilot for Freeform and two pilots on E!. When not in front of the camera on TV or Instagram, she can be found on the road, selling out shows on her alter ego Toya Turnup's "Rent Due Tour". Most recently, she can be seen as the host of "Kevin Hart's Laugh Out Loud" comedy sketch show on Bounce TV and on MTV's newest digital series, "Flex on my Ex".
Jasmin was born in Takoma Park, Maryland and raised in West Palm Beach, Florida to a Jamaican father and Trinidadian mother. Being the youngest of four children, Jasmin grew up loving her two older sisters and brother dearly. Laughter is what brought them together and kept them together.
****