Sacramento Black Book Fair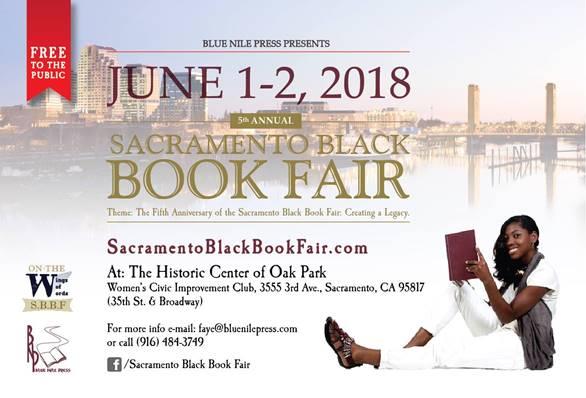 Blue Nile Press
Fifth Annual Sacramento Black Book Fair (SBBF)
CREATING A LEGACY
Fourth-Annual Community Read-In Project
Join us and participate in the 2017-18 Community Read-In Project by the SBBF
The Annual Community Read-In Project will kick-off in December 2017 and run through May 2018. Therefore, we are encouraging schools, churches, libraries, bookstores, community and professional organizations, and interested community members to read and discuss at least one book selected by the SBBF planning committee. You can purchase the books at underground bookstore, (916) 737-3333, 2814 35th Street, Sacramento, CA 95817, Tues.-Sat., or visit your local library.
For more information please contact: Faye Wilson Kennedy at (916) 484-3749,
e-mail: faye@bluenilepress.com, or visit: http://www.sacramentoblackbookfair.com.