Pop-Up Vendor: VanesScents
Underground Books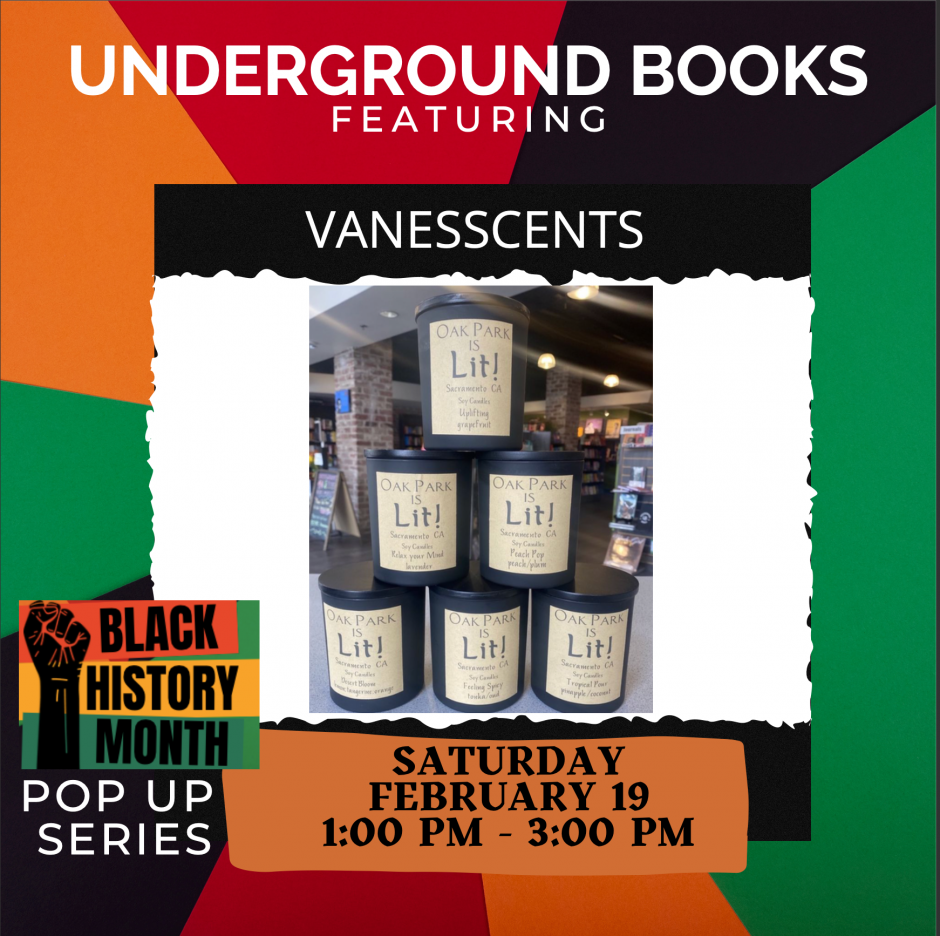 During the month of February, Underground Books is featuring several local black-owned vendors to celebrate Black History Month.
Please stop by the store to show your support of these talented and creative entrepreneurs.
VanesScents, soy wax candles, hand poured by Vanessa Dickerson. Candle making is tedious, time consuming, and takes patience; yet I love every second of it! I share it here with you, through a variety of scents ranging from fruity/citrus to floral and nature derived.
Please stop by to visit!