Pop-up Vendor: Quelz Kitchen
Underground Books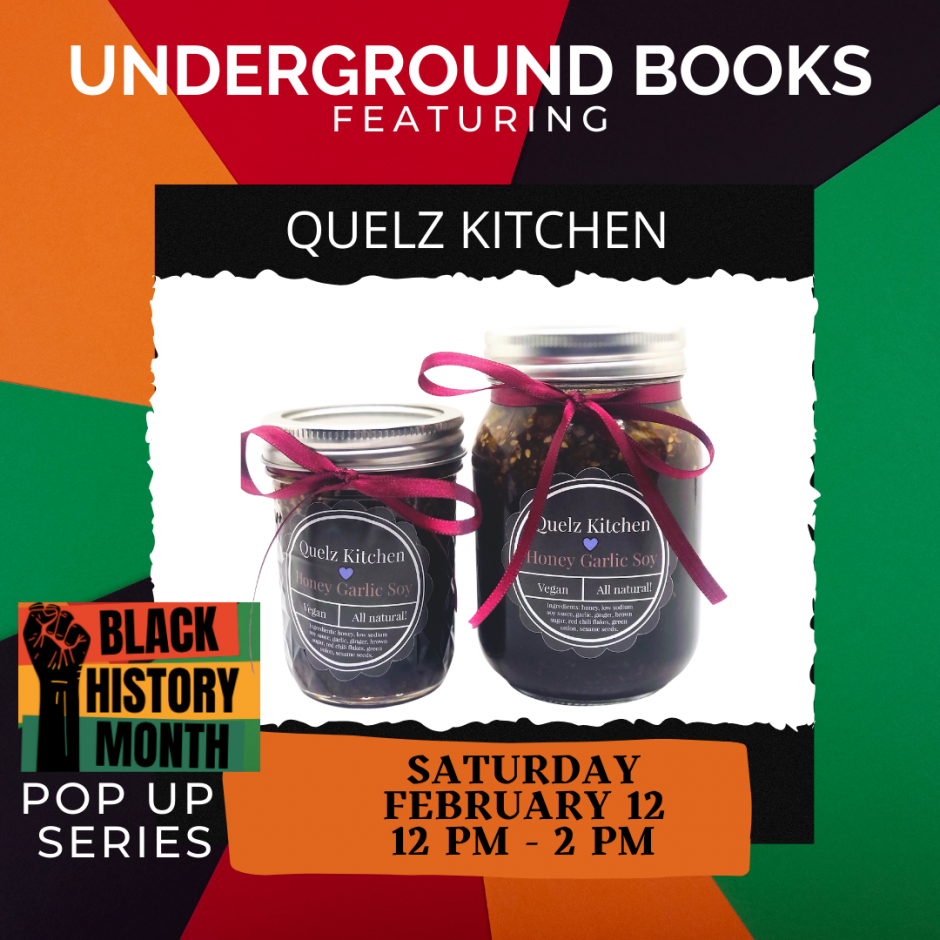 During the month of February, Underground Books is featuring several local black-owned vendors to celebrate Black History Month.
Please stop by the store to show your support of these talented and creative entrepreneurs.
Quelz Kitchen is a self-taught Homemaking Enthusiast who specializes in a variety of sauces, spices, olive oil's and much more
Please stop by to visit!