Pop-Up Vendor: Enorah Jewelery
Underground Books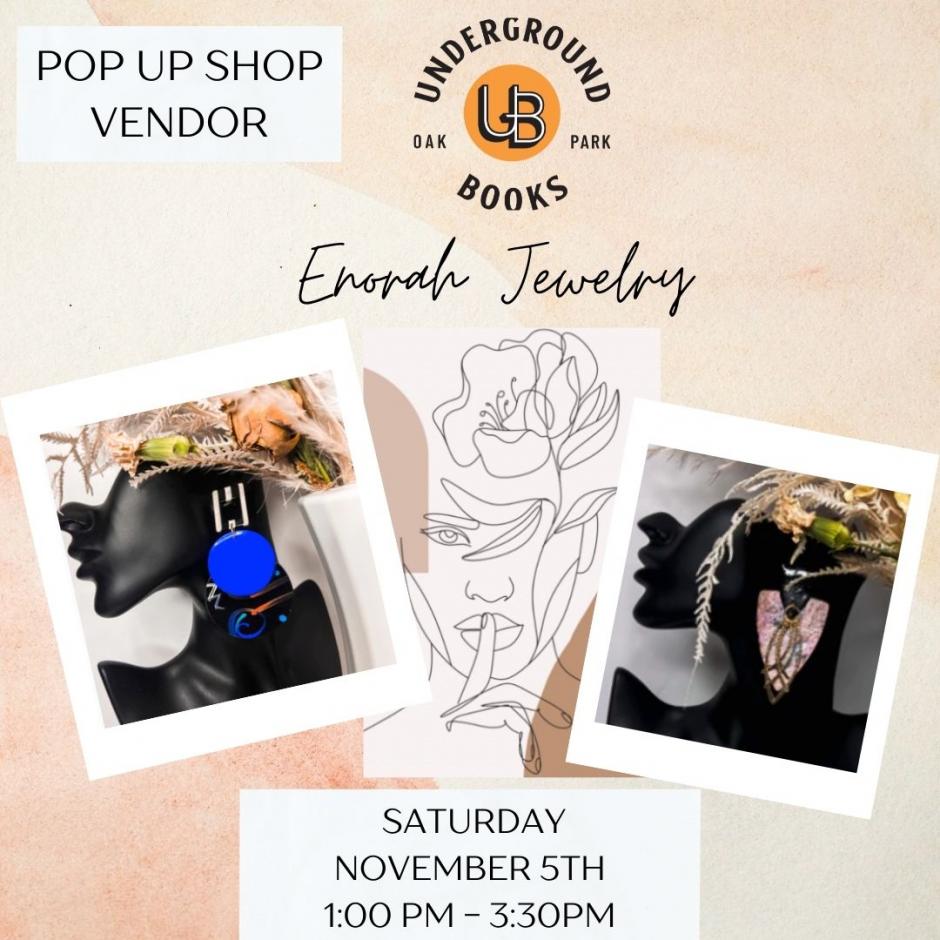 Throughout the year, Underground Books proudly features several local black-owned vendors.
Please stop by the store to show your support of these talented and creative entrepreneurs.
Enorah Jewelry are hand crafted, hypoallergenic, stylish statement piece earrings for any occasion.
Click here to let us know if you can stop by!