Pennies for Patients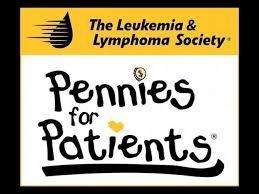 Our school has accepted the challenge of helping find the cure for Blood Cancer! We are joining over 29,000 schools across the nation to make a difference and raise as much money as we can. From Jan 23rd to Feb 10th our school will be collecting pennies for Leukemia and Lymphoma. Make sure you student brings pennies to school.
Thank you for your support.