Local Pop-up Vendor: The Magick Shoppe
Underground Books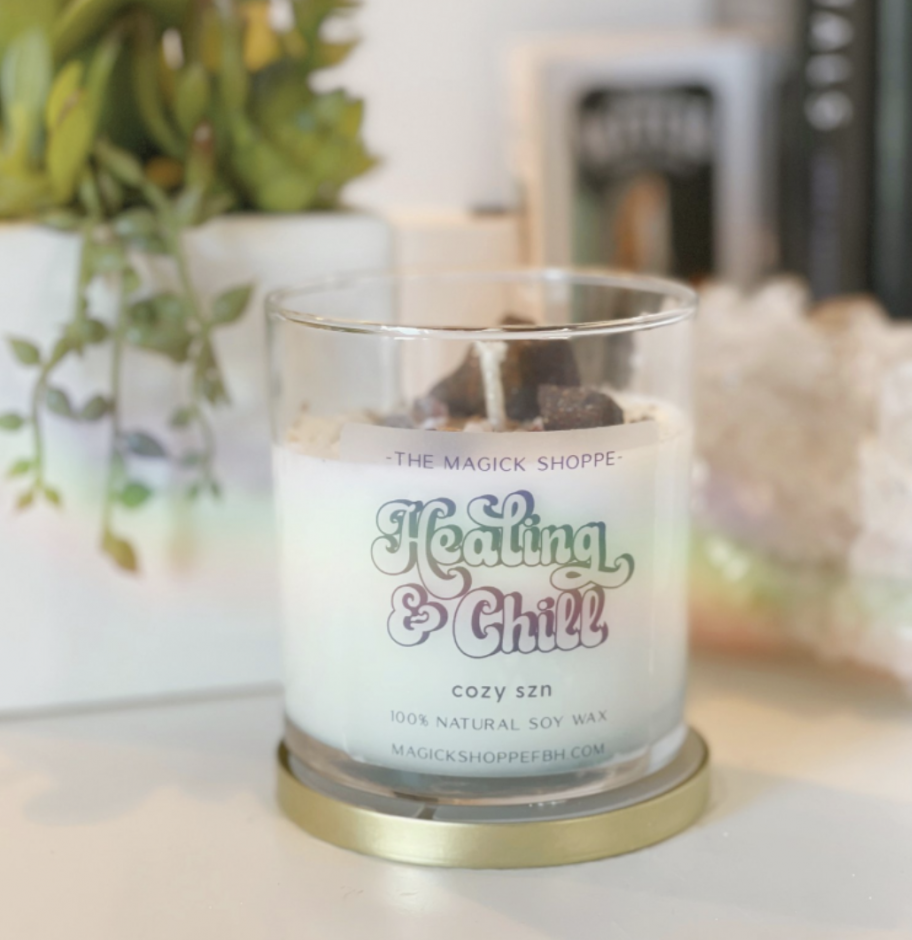 In an effort to support local black-owned vendors, Underground Books is pleased to feature several pop-up shops throughout the year.
Please stop by the store to show your support for these talented and creative entrepreneurs.
The Magick Shoppe is a Black and POC women-owned business, and we are proud to source our ingredients and services from other BIPOC and women-owned businesses.
Our candles are made with 100% natural soy wax, phthalate-free, cruelty-free, and vegan. Careful thought is put into each batch, all candles are infused with herbs grown in-house. Our crystal candles feature crystals that are sourced from mines that are environmentally and ethically sound.
Please stop by to visit!