Let's Read Oak Park: Women's History Month
Underground Books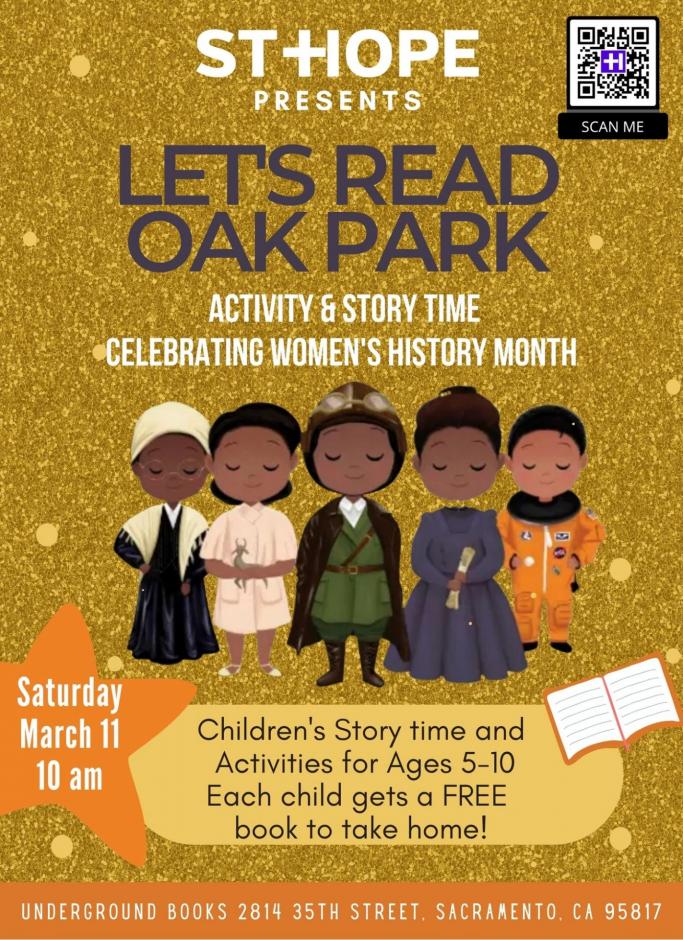 Elementary school aged children explore books and participate in hands on activities with an emphasis on cultural themes. Students will engage in interactive book readings, and select a free book of their choice to take home and encourage reading together as a family!
The March Let's Read Oak Park will celebrate Women's History Month with a special interactive reading and a cultural activity!
Each child will receive a FREE book from Underground Books.
Space is limited to 12 per event so sign up today!