Lesa Cline-Ransome Virtual Book Signing
Underground Books / Sacramento Public Library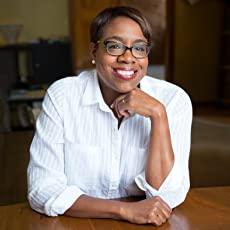 Event Details
Join us for a family-friendly event with author Lesa Cline-Ransome.
Words Take Wing: Honoring Diversity in Children's Literature, is an evening with award-winning author Lesa Cline-Ransome. Lesa will speak about the challenges and obstacles she has faced as a writer, her process in choosing the topics and people for her books, and how the past informs the present. Recommended for readers and writers ages 5 years – adult.
REGISTER HERE to attend this Zoom Webinar hosted by the Sacramento Public Library.
Lesa Cline-Ransome is the acclaimed author of numerous award-winning picture books and middle-grade novels as well as titles that uncover hidden stories from American History. Her debut middle grade novel, Finding Langston, was the 2019 winner of the Scott O'Dell Award for Historical Fiction and received the Coretta Scott King Award Author Honor. The companion, Leaving Lymon released this year.
Books purchased from Underground Books include bookplates signed by the author.