Justin E. Maclin ""The Philosophy of Hustle"
Discussion and Book Signing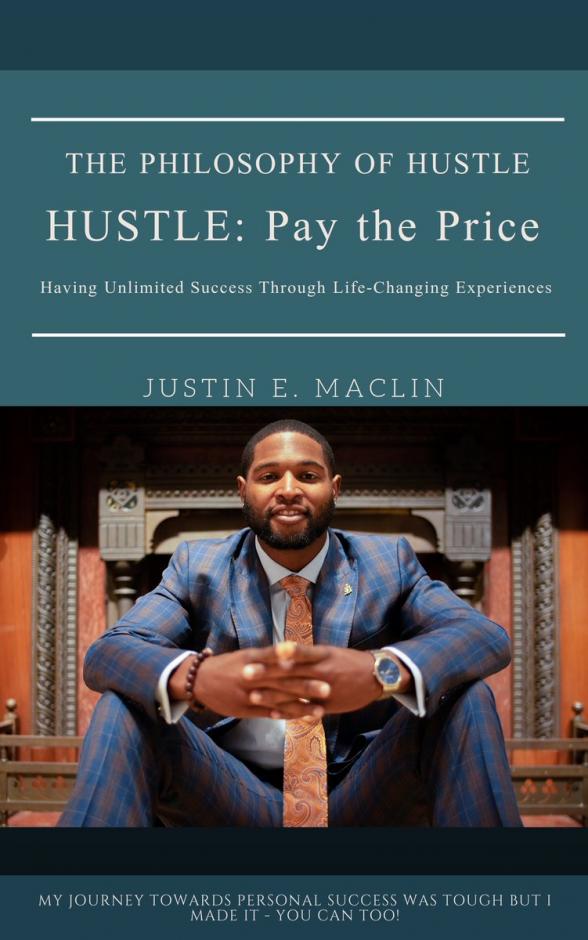 Join us for the engaging discussion and book signing event with Justin E. Maclin!
The Philosophy of HUSTLE is a self help memoir of Justin Maclin's life. It focuses on specificexperiences of his life starting from his young adolescent years to present. The message hepushes throughout this memoir is the process he went through of having unlimited successthrough life-changing experiences. It is filled with sincere and personal stories his network andfamily helped culminate.
Justin Maclin is a young and motivated individual who has made it his life mission and passion to serve, motivate, and encourage people to not just follow their dream but live their dream before it happens. To do this you must first have a mindset and foundation, be encouraged, and most of all be strong. These 3 steps are the foundation for what Justin lives by and shows when he walks, talks, and breathes. Though early in his career as a professional motivator he has already begun to touch the lives of many with his story of encouragement through the Long Beach Community by engaging young minority groups, local churches, nonprofit organizations, corporate businesses, and student-athletes in Southern California.

His most acclaimed speeches to date are " Be Strong", and "Hustle Pay The Price"
Maclin Motivation: Hustle Pay The Price is a business Justin created where he looks to bring all these aspects together for people who need guidance to begin to build a life of success through leadership coaching, speaking and communication consulting, and interview preparation coming in the form of training workshops, motivational speaking, and youth transformation.