Grand Re-Opening Event
Underground Books + 40 Acres Market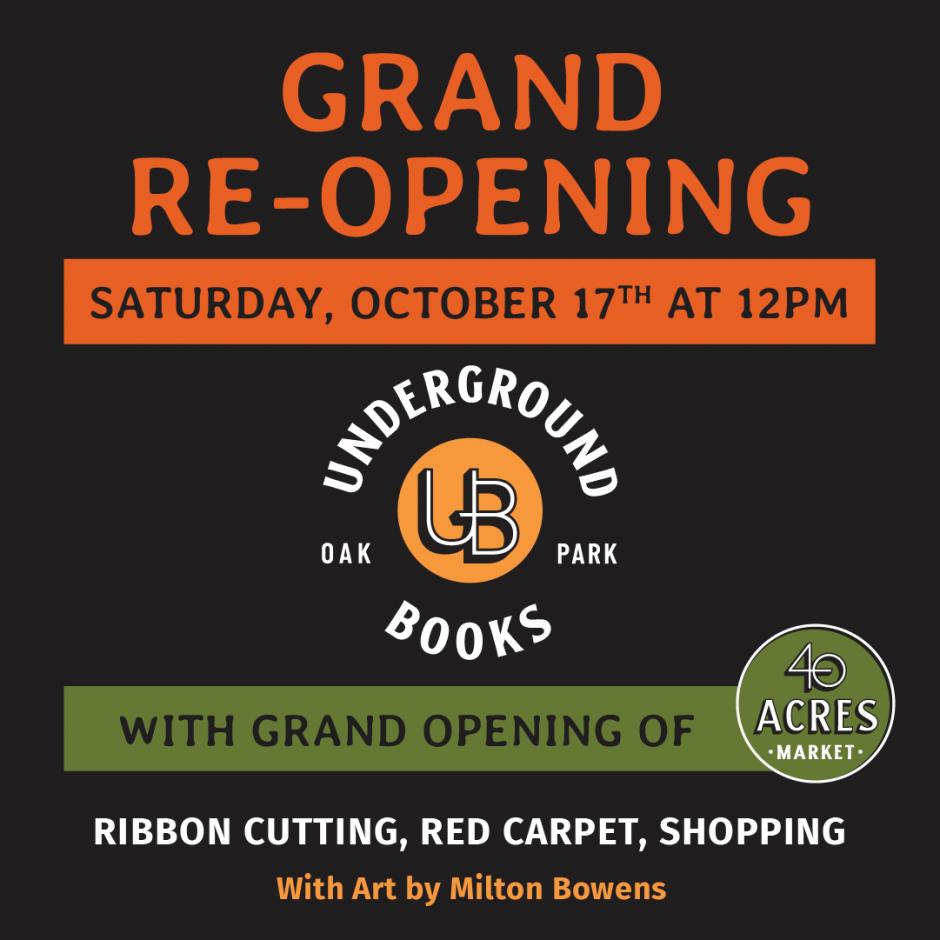 Serving as a staple in the Oak Park community since 2003, the fully remodeled Underground Books is no longer just a bookstore. With the expansion of the 40 Acres Market, the store now features gifts and specialty items, most of which is produced by black owned and local businesses.
The red carpet event will take place at 12pm with a ribbon cutting to officially open the store until 5pm for customers to browse in small social distancing groups.
Also featured is the next release of "People Art Campaign". Between October 17 and November 28, customers who spend a minimum of $15 will have an opportunity to purchase original artwork by renowned artist Milton Bowens.