FREE Family Movie Matinee
Guild Theater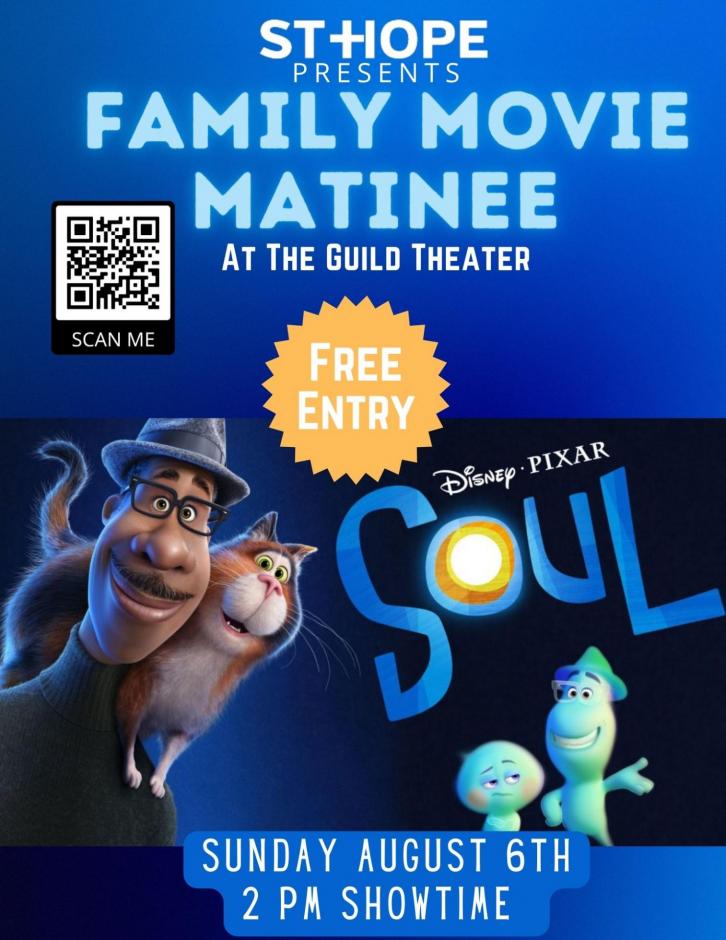 Join us for FREE family movies at the Guild Theater!
****
Date: First Sunday of each month
Time: 2pm Showtime
Location: Guild Theater (2828 35th Street)
For the month of August we will be showing, SOUL.
About the Movie: Joe is a middle-school band teacher whose life hasn't quite gone the way he expected. His true passion is jazz — and he's good. But when he travels to another realm to help someone find their passion, he soon discovers what it means to have soul.
Click Here to Register for this free event.