Community BBQ + Backpack Giveaway
St. HOPE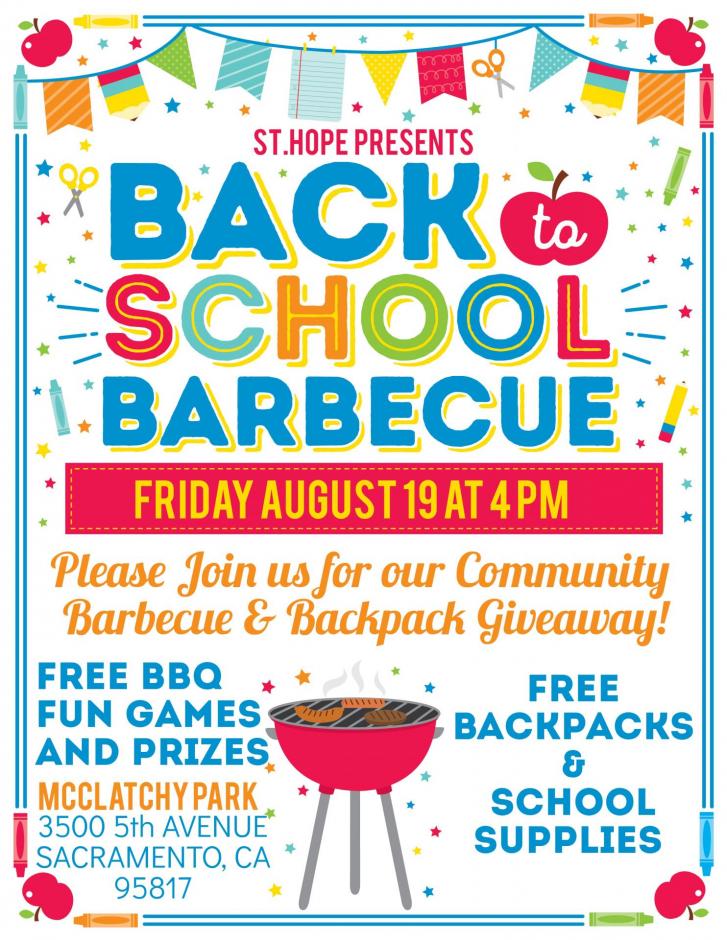 Let's kick off the upcoming School Year with Food, Fun, & Community!
About this event
Bring your family out to St.HOPE's Community BBQ and Backpack Giveaway, on Friday, August 19 from 4pm to 6pm!
We're going to have a delicious BBQ, fun activities, school supplies, and much more. Don't miss out!
Students will receive a FREE Backpack and Supplies!