Comedy Night at the Guild Theater
Guild Theater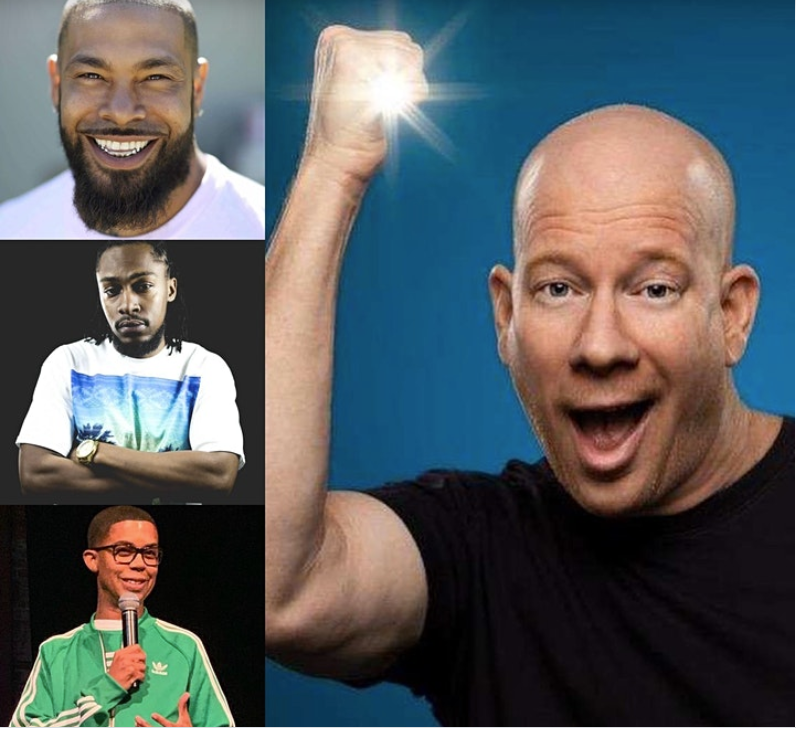 Comedy Night at the Guild Theater is a 21 & over event . We are bringing you Some of the Hottest Comedians in the Us .
About this event
Comedy Night At The Guild Theater
Hosted By: Comedian Dru Burks
****
Time:
7:00 PM Door
8:00 PM Showtime
****
Comedian Info:
Comedian Dru Burks (Host): A comedian born and raised in Sacramento, CA. He has been in the Comedy game since 2005, and worked with the likes of Paul Mooney, Pierre, Scruncho, Mark Curry and many more! He now host His Own comedy shows at the Guild Theater called Comedy Night at the Guild Theater
Featured Comedian : Alvin Duke has been tearing up comedy stages all over the USA since 2018. His professional personality, wild and fun stage presence makes new fans for him wherever he goes from Tommy T's , Punchline Atlanta, to the San Jose Improv. His love of comedy is infectious and his smile is magnetic.
Featured Comedian : Javon Whitlock Javon Whitlock has effortlessly been winning audiences over all across the country with his unique blend of storytelling and hilariously absurd view on life. His creative imagination leads to hysterical material about everything from his finely tuned observations on relationships, workplace etiquette, to coming across a crackhead with a genie. Javon's relaxed conversational style of comedy and engaging crowd interaction will leave you feeling like you have been sitting on the couch in his living room, as you try to catch your breath from laughter. Javon is one of Northern California's fastest rising comedians that will always leave you wanting
(Headliner): Darren Carter : is an American actor and stand-up comedian. Carter has performed on The Tonight Show with Jay Leno, Comics Unleashed, Premium Blend on Comedy Central, and as a supporting character in the 2005 feature film Be Cool with John Travolta. Carter debuted on the comedy scene in 1996 with an appearance on Showtime's "Latino Laugh Festival" followed by various stand-up performances and guest starring roles on television and in movies. Darren had his own Showtime special titled, "That Ginger's Crazy." His first comedy CD is titled, "Shady Side." His second comedy CD is called, "That Ginger's Crazy." Carter's third comedy CD is "Stay at Home Stripper." Darren Carter's fourth comedy CD is called, "The Party Continues." Darren was a guest star on the hit series, "The Jamie Foxx Show." In addition to the movie, "Be Cool", Darren was also in the movies "Savage", "Who Made the Potato Salad", "Uncle P", and "Love Chronicles", and "Bobby Khan's Ticket to Hollywood." One of his stand-up pieces was also animated for a popular "Darren Carter Baby Cartoon" video on YouTube. Darren continues to do stand-up and television appearances, and can be heard as a guest on many podcasts. He can regularly be seen performing in Los Angeles, CA at The Laugh Factory, The Improv, The Comedy Store, The Ice House, and Flappers. Darren Carter currently hosts the "Pocket Party Podcast" which is available on Itunes, Stitcher, Anchor, and on YouTube. Darren Carter also has a YouTube Channel.