Comedy Night Featuring Mario Hodge
Guild Theater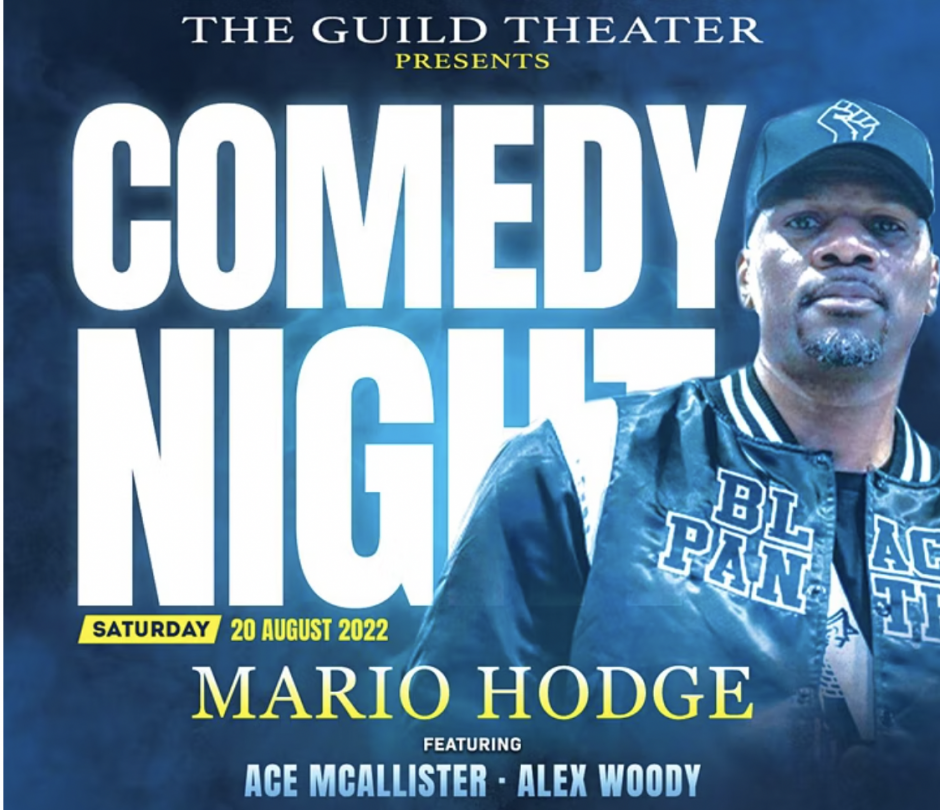 Comedy Night at the Guild Theater is a 21 & over event . Your Headliner is Mario Hodge
About this event
Comedy Night At The Guild Theater
Hosted By: Comedian Dru Burks
****
Time:
Doors Open at 7:00 PM
Showtime at 8:00 PM
****
Comedian Info:
(Host) Comedian Dru Burks : A comedian born and raised in Sacramento, CA. He has been in the comedy game since 2013, and worked with the likes of Paul Mooney, Pierre, Scruncho, Mark Curry and many more! He now host His Own comedy shows at the Guild Theater called Comedy Night at the Guild Theater
Ace Mcallister : I truly love what I do and the journey I'm taking with this comedy thing I fell in love with the process the grind I put my heart in soul into everything I do it's safe to say I'm a BEAST in my own lane bringing comedy back to its original form Stand & deliver thank you granny for always believing in me .
Alex Woody : (Tommy Ts Comedy Club , Alameda Comedy Club , Rooster T Feathers, Cobbs Comedy Club, Roku Channel) is a millennial dad just trying to live his best life in the Bay. Through questions of morality, misunderstandings, and thoughtful retrospectives, Alex is just trying to make sense of it all. And he isn't afraid to speak his mind!
(Headliner) Mario Hodge : has been pursuing his dream of becoming a comedian/Actor since he was a young boy. The Veteran Stand Up Comedian and Instagram Sensation Has been performing and studying acting, drama, sketch, and stand-up comedy since he was eight years old. The California native has graced the stage at clubs all over the world including 5 USO tours in 2015, 2016, 2017, 2018 and 2019 in countries like Korea, Japan, Kuwait, Guam and Abu Dhabi. 6 tours of western Canada. Comedy clubs including L.A.'s historic Comedy Store, San Francisco's Purple Onion, Caroline's on Broadway in New York City and more.