"Best of Sac High Art Exhibition"
Featuring Sac High Scholars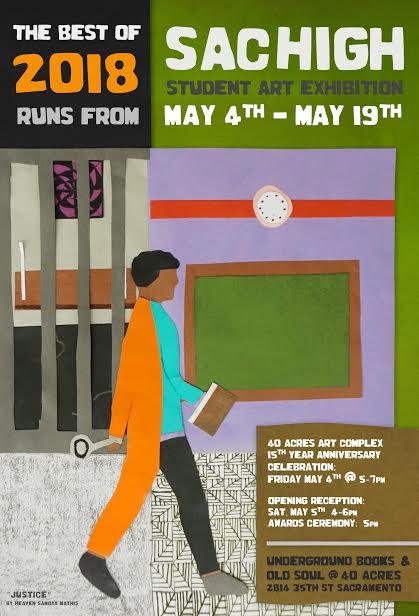 The exhibit showcases the school year's best work by students attending Sacramento High School. The exhibit is a board cross-spectrum of talented youth – freshmen to seniors, as well as a diverse representation form art pathways on Sac High's campus.
The Best of Sac High is a juried completion of nearly 150 works submitted, of which only 61 were selected for display. The exhibit represents a diverse range of artistic media, including: drawing, photography, paintings, and digital prints.
The exhibit will remain up until the 1st of June. Art work is for sale and can be purchased at Underground Books (does not include frame or matting). 100% of the sale goes to the student artist of the piece.