Author Talk and Book Signing with Civil Rights Leader Ben Jealous
Underground Books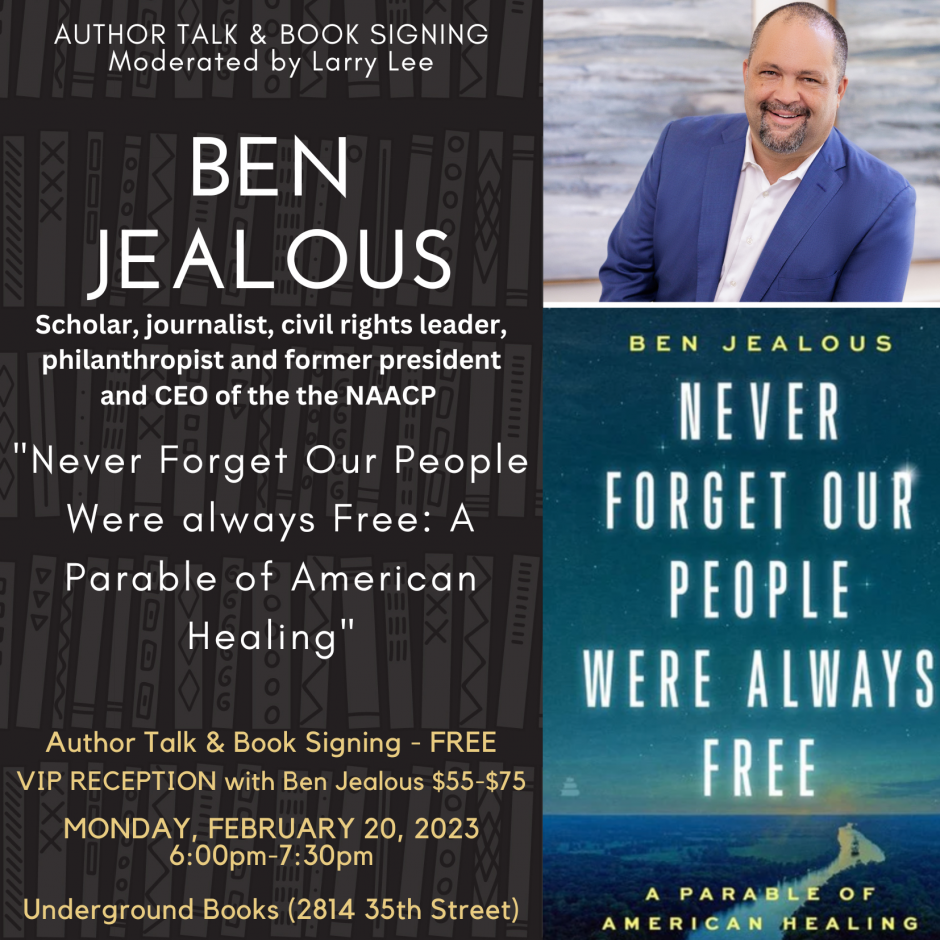 ABOUT THE EVENT
Join us for the return of the Underground Books author talk and book discussions during BLACK HISTORY MONTH. February will feature Ben Jealous, as he discusses his new book released January 10, 2023 "Never Forget Our People Were Always Free: A Parable of American Healing".
Ben Jealous is a scholar, journalist, Civil Rights leader, philanthropist, professor and former President & CEO of the National NAACP.
The event will be moderated by Larry Lee, Publisher of the Sacramento Observer and will take place on Monday, February 20 at 6pm.
SCHEDULE OF EVENTS
6PM – Author Talk
7PM – Book Signing
7:30PM – VIP Reception with Ben Jealous and Larry Lee
EVENT PRICING
FREE – Author talk and book signing
$55 – VIP Reception at Fixins with Ben Jealous
$75 – Copy of book + VIP Reception at Fixins with Ben Jealous
ABOUT UNDERGROUND BOOKS
As part of the larger 40 Acres Cultural Complex in Oak Park, Underground Books is a nonprofit under St. HOPE and has become a gathering place for neighborhood residents.
Underground Books hosts book signings by local and national authors, lectures, poetry events, children's story time, local pop-up vendors and much more!