Anthropology of Día de los Muertos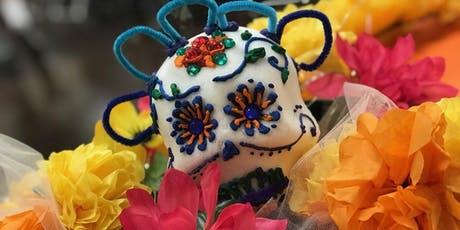 JOIN US for our KICK-OFF event at The Guild Theater. This will be a special lecture followed by a film screening of Hecho en México, a musical documentary that dives into the realities of contemporary Mexican identity.
Our speaker for the evening, American River College Professor AnnMarie Beasley Cisneros, will frame the film by highlighting the uniquely Mexican holiday of Día de los Muertos and its themes that affect the everyday lives of Mexicans. The lecture addresses its influences tracing back into Pre-Colombian times, through contact in 1519, and the resulting syncretism of indigenous practices related to death with those of Roman Catholicism and Spanish tradition.
Join us as we first learn about this holiday that honors and remembers loved ones who have passed and also serves as a celebration of life for the living; and secondly, as we explore modern-day Mexican identity in the context of this observance that touches all aspects of what it is to be Mexican.
Admission is free (seating is limited; advance registration is required). Doors open at 6:30pm, please arrive early. All ages are welcome, however please note that the documentary includes reference to more adult topics. Parental discretion is advised.