@Things Juneteenth Day Party
Esther's Park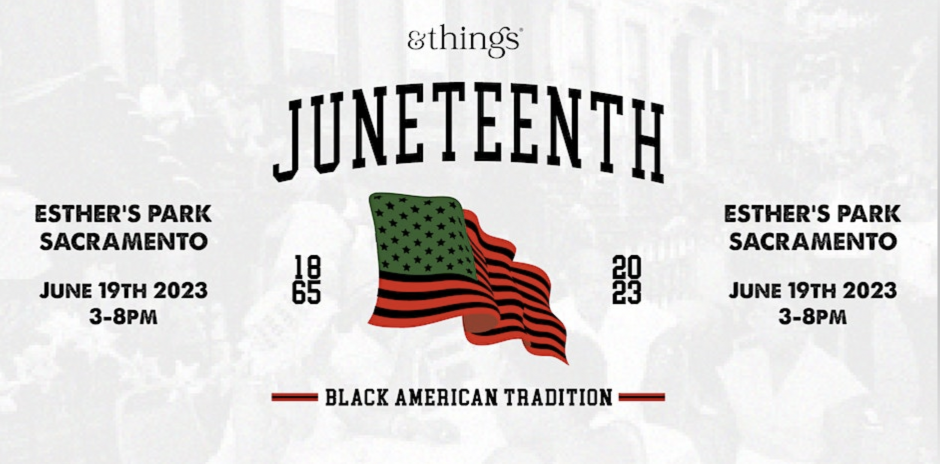 Juneteenth at Esther's Park!
Join us on 6/19 to celebrate Juneteenth! We're getting together to fellowship over positive vibes, food, and great music.
We'll have the spades and dominos tables going, the double Dutch ropes, and will close the night like we always do with the electric slide!
****
Entry:
21+
Time:
3:00pm-8:00pm
****
Event Photography/Video Recap IG: @Esthersparksac & @___andthings
By taking part in this event you grant the event organizers full rights to use the images resulting from the photography/video filming, and any reproductions or adaptions of the images for social media, press releases, and fundraising opportunities.
&Things Mission:
A Multi-dimension collective out of Sacramento, CA set out to create new experiences, push boundaries & build community across music, culture, art & technology.
Location:
Esther's Park
3408 3rd Ave, Sacramento, CA 95817