Poetry Night At The Guild Theater
Guild Theater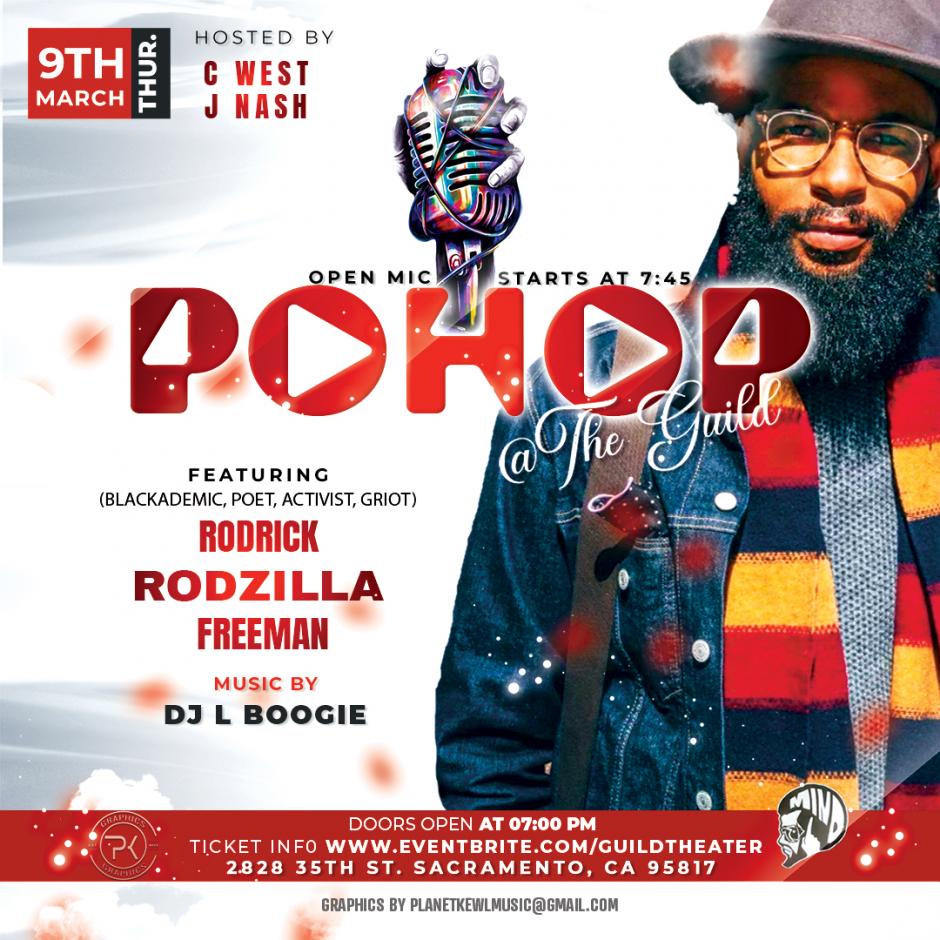 Introducing, 'POHOP' to The Guild Theaters monthly Poetry and Hip Hop Night.
Hosted by C West & J.Nash, 'POHOP' sheds its light on the masses.
Head-lined by poet, Rodrick Rodzilla Freeman, is an internationally headliner of spoken word maven. Hailing from Sacramento, Ca his first poem with the Po Hop at the Jamaica House. His journey started in Nor Cal in the early 2000's and has lead him to every noteworthy spoken word den in America. Colleges from Harvard to Howard have hosted this griot including noteworthy performances at the Apollo in Harlem and the Red Rocks amphitheater in Colorado. He's noted as one of the most unique, erudite, spoken word artists in the modern era. Blending a keen social awareness with a charismatic charm, this is one of the best poets in the world.
Doors Open at 7:00 PM
Showtime at 8:00 PM
This is a 21 + Event. ( I.D. will be checked at the door)