St. Hope turns 30 and self-sustaining
July 8, 2019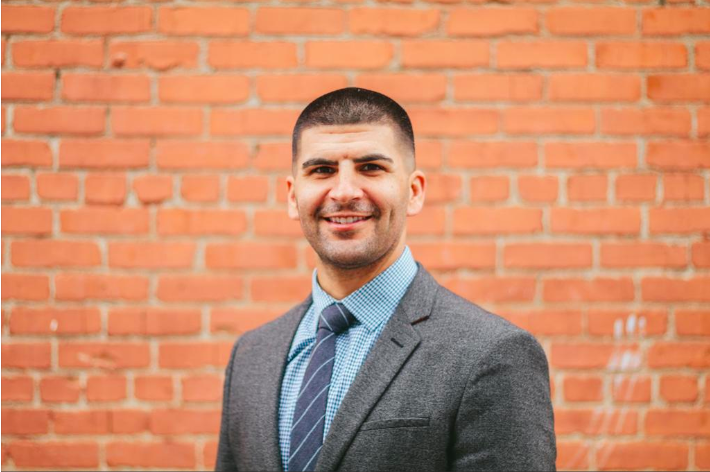 One week ago today, at 4 p.m., to be exact, former Sacramento Mayor Kevin Johnson and his fellow dreamers quietly celebrated the 30th anniversary of the founding of St. Hope — which started as a summer program in a portable classroom for 12 African-American boys but became an economic and education turbo engine for what had been the historically neglected Oak Park.
The successful charter school and its various business spinoffs make St. Hope one of the rare community nonprofits that needn't go door-to-door or dial for donors. "After 30 years, we've finally built a sustainable nonprofit business model that no longer relies on fundraising as a means to support daily operations," says Jake Mossawir, 37, the institution's president and chief executive officer since October 2015. We're catching up with each other by phone due to his travel schedule — and fortunately for me but unfortunately for him, he's stuck in traffic when I call, allowing him to look back in leisure.
Fundraising, says Mossawir, who holds a master's degree in finance from Drexel University, "is "inconsistent, labor-intensive and very challenging (if one wants) to scale and multi-year plan — especially in a region like Sacramento, which has one of the highest nonprofit-per-capita rates in the country and lacks any headquartered Fortune 500 company." He says that "business investments and the various businesses we operate and provide support services to now generate enough revenue to offset any financial gap that fundraising once needed to fill." And, he adds, the organization's fiscal prowess "gives us the freedom and power to determine our own destiny."
This news — which I hope is both inspirational and aspirational for the area's nonprofits — is the first of several St. Hope highlights Mossawir is commenting on in our chat. He also cites, with understandable pride, the upcoming construction of a new campus, which has been branded PS 7. (I tell Mossawir that St. Hope's numbering of its public schools sounds a nostalgic note for me since, as a child in New York City, I attended PS 106 through second grade. I was surprised, when we moved to California, that the schools were named for individuals.)
TRENDING
FOOD & LIFESTYLE
Zocalo restaurant coming to Folsom next year
TRANSPORTATION
City unveils designs for I Street Bridge replacement
COOL SPACES
It is no small thing to leave a mark on the world.
SPONSORED LISTING
But about that new school: St. Hope received a $25 million facilities grant to build what Mossawir calls a "state-of-the-art campus (that will) double the school's current capacity and will be specifically designed to support our college-bound culture." College-bound is an understatement. Mossawir says that 96% of St. Hope's 2019 Sacramento charter high school grads were accepted to a four-year university.
Looking to the near future, St. Hope is on track to open a new headquarters in August on the corner of Martin Luther King Jr. Boulevard and Broadway. Mossawir also summarizes some of the organization's "revitalized properties" during the past four years, including the historic Guild Theater (where St. Hope is planning to build a recording studio) an Oak Park Victorian home at Broadway and Fifth Avenue, the Huey P. Newton house and Sacramento High's public library.
"We were also able to recruit organizations like the Sacramento Employment and Training Agency, Valley Vision, City Year, the Urban League, Teach for America, College Track and the Sacramento and California Asian Pacific Chambers of Commerce into Oak Park to populate what were once empty storefronts," Mossawir says, both aloud and in a letter he's sent to what he calls his "St. Hope Family."
I like the St. Hope story because it truly epitomizes the realized ideal of urban renewal. Oak Park is attracting businesses, young homebuyers and retail into its vibrancy. I can only imagine what its next 30 years will bring.