Sac High Student To Intern At UC Davis Med School
June 1, 2023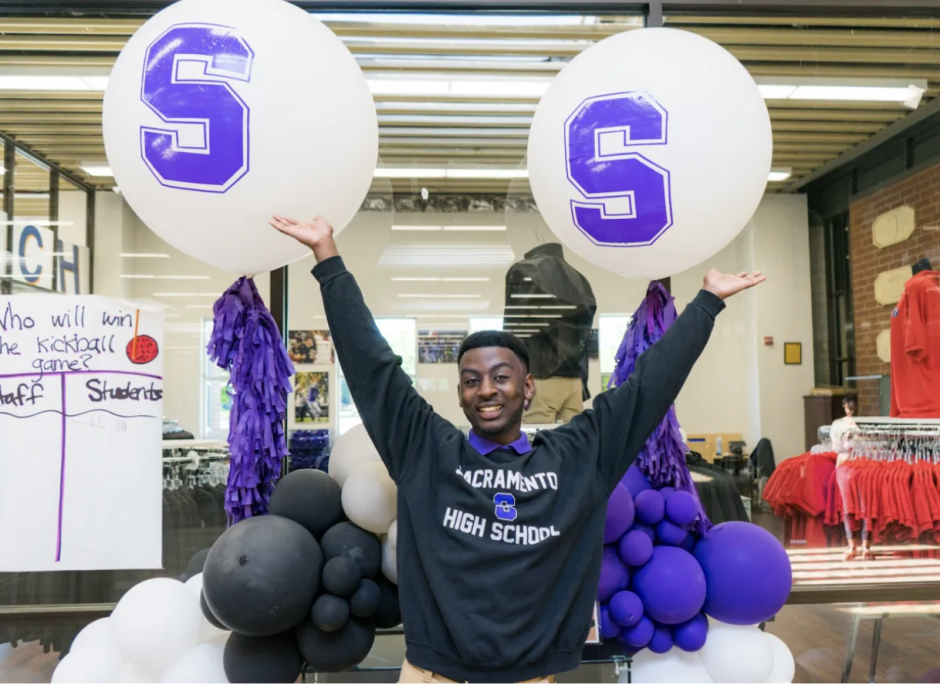 Ja'Lyn Wright always has been a mental health advocate. The 17-year-old high school senior listens to music, dances, and occasionally journals.
And this summer, he will be one step closer to his dream of becoming a licensed psychiatrist.
Wright is one of four Sacramento Charter High School students selected for a prestigious paid summer internship with the UC Davis department of biochemistry and molecular medicine. The internship was developed by Sac High and UC Davis to provide the high school students hands-on exposure to science in a profession where Blacks make up less than 6% of physicians.
Over seven weeks, Wright and fellow recipients Marisol Mendoza, Sophia Munguia, and Tereza Thomas will be mentored by a UC Davis faculty member and a graduate student or post-doctoral fellow. The students will learn basic lab skills and conduct active research.
Wright will attend UCLA as a psychology major this fall, but the internship is his first step toward becoming a psychiatrist in a field where only 2% are Black.
"Ending the stigma of mental health in African Americans has been something that I want to support," Wright said. "I want to give my peers and people around me an environment where they're safe, know they're respected, and show that you can share your problems and still be in man at the same time."
Principal Christina Williams-James has known Wright for about seven years, first as his science teacher in middle school and now as his principal at Sac High. She is proud of Wright and all of the students accepted into the summer internship.
"[Wright's] always been who he is — he's always cared about people," Williams-James said. "In science, you have to have a heart for the people you are serving. This research and work is all about helping others."