Sac High Alumni Transform the Guild Theater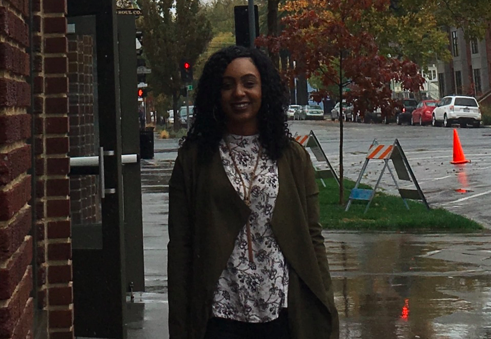 The Guild Theater has been around since 1915 as one the largest theaters in Oak Park and was originally called the Victor Theater. After years of showing great motion pictures, the Victor Theater became vacant. Ownership of the theater changed over the years, and it eventually fell vacant again. In 2003, St. HOPE restored and reopened the space as The Guild Theater, showcasing live performances, lectures, films and more. .
Sac High alum, Kristen Carter, the Business Development Manager at St. HOPE Public Schools, has taken over as the Guild Theater Manager and has booked more than 32 events within the last 3 months! Although Kristen has been taking over the bookings, social media, and tours of the Guild, she has had significant help from two other Sac High alumni, Melissa Foster and Raul Barrios. Melissa and Raul have helped out tremendously. As Guild Theater technicians, they work the lighting system, the sound system, and provide great customer service to our clients who book their events at The Guild. We have plenty of events coming up for the rest of the year, so come out to support the programs and have a great time!