Historically Black Colleges and Universities (HBCU) Fair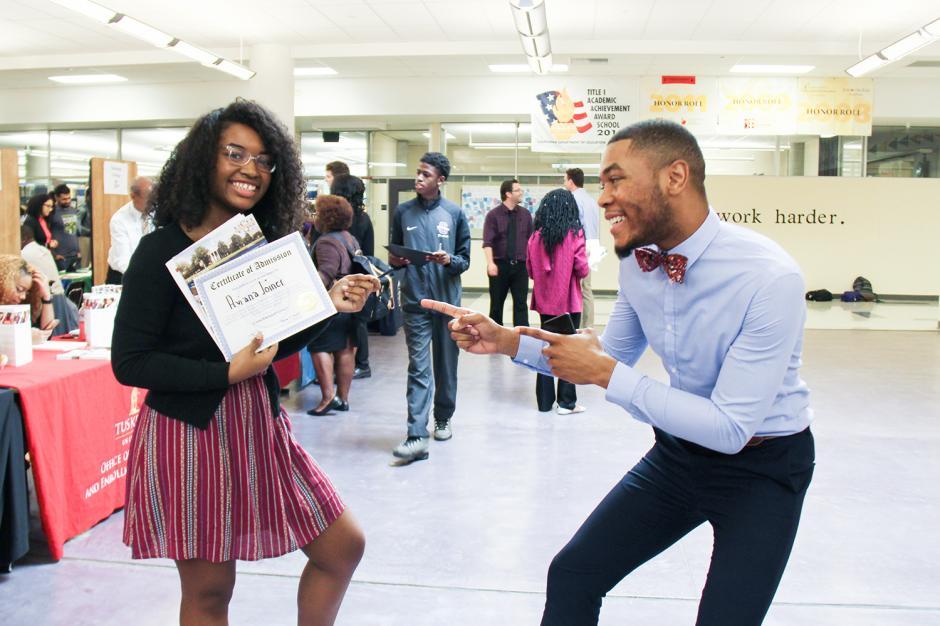 Sac High hosted the annual Historically Black Colleges and Universities (HBCU) Fair on September 15th and, once again, HBCU representatives stated Sac High students were the highlight of their multi-city tour. More than 40 HBCUs were represented at the fair, and most of them offered on the spot admissions decisions and scholarships to qualified seniors. The fair was a lively and positive event for our community, and our entire senior and junior classes were able to meet with admissions representatives, learn about exciting opportunities at HBCU campuses, and submit applications without paying application fees. By the end of the two-hour event, ninety-five percent of the Class of 2018 had been accepted to represented HBCUs including Hampton, Kentucky State, Bethune-Cookman, Lincoln of Pennsylvania, Johnson C. Smith, Harris-Stowe, Dillard, Benedict, Bennett College for Women, Virginia State, Morgan State, Langston, Mississippi Valley, Talladega, and others. Approximately 30% of the senior class earned offers of significant academic scholarships.
HBCUs provide our students with the unique opportunity to attend college and thrive in a predominantly African American environment. We currently have alumni attending more than 20 HBCU campuses, and they often state how refreshing it is to be taught by African American professors and learning in environments where African American students striving for academic success are the norm. Students from the recently graduated Class of 2017 currently attend Morehouse, Hampton, Howard, Langston, Tougaloo, Benedict, Central State, Morgan State, and Southern University in Baton Rouge. We are eager to add our newly accepted Class of 2018 students to even more of the 107 alumni attending four-year HBCUs.