BRIRE boutique to expand into Oak Park with third location
June 27, 2016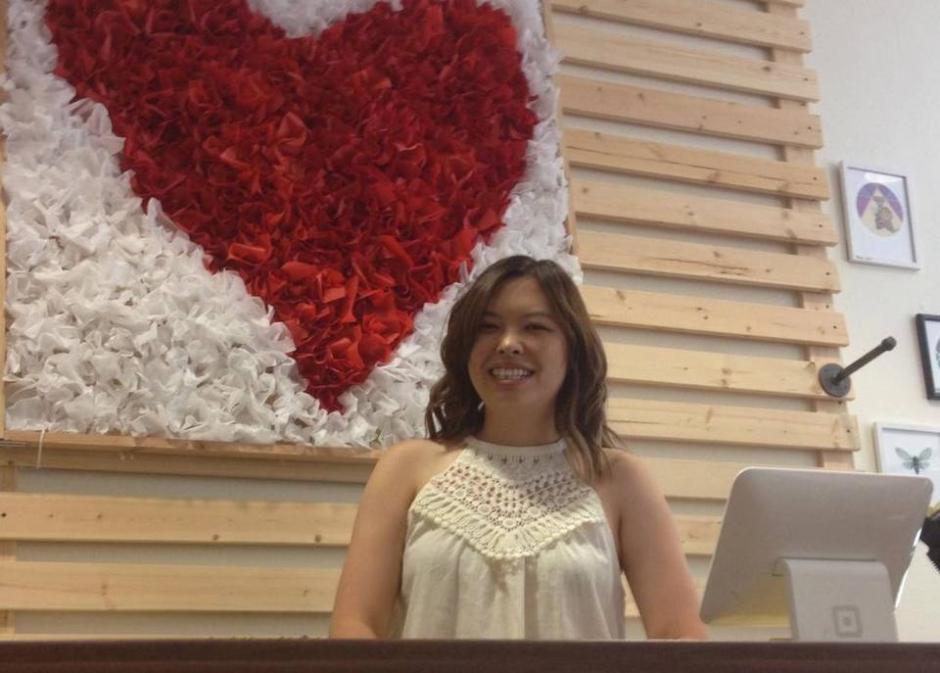 RIRE boutique to expand into Oak Park with third location
Owner Josie Lee hopes to bring her brand of affordable fashion to 3330 Broadway in July
Retailer got her start at vendor fair, then East Sac Mercantile, before getting her own space
Boutique owner Josie Lee said she typically works the Sunday shift at her Davis store, one of three she operates in the Sacramento region. canderson@sacbee.com Cathie Anderson
BY CATHIE ANDERSON
canderson@sacbee.com
Natomas High School graduate Josie Lee was taking business classes at Sacramento State and blogging about clothing, but she didn't really think about launching a clothing business until a manufacturer tried to get her to offer a shoddy piece of merchandise to her blog followers.
That was just a few years ago. Today, Lee is getting set to open a third location for her RIRE boutiques at 3330 Broadway in Oak Park. She also has stores in midtown Sacramento and Davis.
1 of 2
RIRE sells items like these at its three stores: a floral-print romper; a flowy tie-dye T-shirt dress and a plaid fit-and-flare dress.canderson@sacbee.com Cathie Anderson
Lee doesn't have time to blog anymore, she told me, but she might never have gotten the idea for her business if not for a clothier that sent her some free merchandise and urged her to give it away in a contest.
"They gave me an item … a pair of shorts, but they had no button," Lee recalled. "The button came off, and it wasn't like a sew-on button, it was like the metal (snap) buttons, and then there was no hole for the button. So, I asked, 'How do you wear these?' And they said, 'Well, we ask our customers to cut their own hole for the button.'"
Lee was only 25 at the time, she said, but she knew better than to try and pass off those shorts as a "prize" to the 178 followers of her blog, 8-Bit GrayScale.
"I thought it was wild that there was a company fine with having a poor-quality item representing their business and their brand," she said. "I figured if they could be in business with such horrible business practices, I could be in business, too, and not do something like that. So I started my business."
Lee went to a trade show and bought several styles of dresses and sold them at a pop-up vendor fair in Fair Oaks. People complimented her on her price points and selection, she said, and while looking for other vendor fairs on Craigslist, she ran across an ad that offered her a brick-and-mortar possibility at East Sacramento Mercantile, 3257 Folsom Blvd.
ADVERTISING
Shelly Gantenbein, then the building's owner, had launched a small merchant mart in East Sacramento. Amid the economic downturn, she told me at the time, it was difficult to find a single tenant for such a big space. So, she divided it up instead and invited small business people to lease space. Lee was one of the early tenants, and she remained there until Gantenbein sold the building and shut down the operation in January.
"I had 100 square feet when I started there," Lee told me. "I expanded from 100 to 200 … and then I doubled the 200 to 400."
The Sac State business grad expanded her merchandise to blouses, accessories and pants, as well as candles, soaps and jewelry made locally. But one thing never changed: her focus on value.
"I was a college student when I started, and I definitely know what it's like to be on a college student's budget," Lee said. "I wanted new stuff, too, things that were a little different. I couldn't afford $200 jeans. It was hard to afford things that were even $50. For special occasions, I might buy a $40 dress. I was able to swing it. … I try to make sure things we have are not just for one season."
Lee established herself as a tenant who could be trusted to pay her rent, and she was able to use the reputation she'd built at East Sac Mercantile to get a lease on a space at 2522 J St. in midtown Sacramento. She opened that store in August 2014, after participating in a successful vendor fair in midtown.
The midtown customers told her they loved her selection but didn't want to travel to the other side of the Capital City Freeway, Lee said, and she realized why once she opened her store. Many of her midtown customers come to her store by foot or on their bicycles, she said.
Lee also discovered that midtown attracts a number of shoppers from Davis, she said, and the Davis contingent kept telling her that her shop would do really well in their town. So, after scouting downtown Davis, Lee opened her biggest store, 1,400 square feet, at 760 G St. last September.
Her new store in Oak Park has 850 square feet, she said, and she hopes to open it in July. It's right beside Janell Lacayo's Nectar jewelry boutique. Lacayo also leased space for a while at East Sac Mercantile.
Lee employs five people. Customers often ask them how to pronounce the name of the store.
"I pronounce it 'ry-er.' It's actually supposed to be pronounced more like 'ree-uh.' It's French for laughter," Lee said. "People like to laugh, and I wanted a short name. I don't know that it's bad that people don't know how to pronounce it. …We get people who come in all the time, and they say, 'How do you say the name of the store? We have a bet going on with my friends.' That means they're talking about it and don't even realize it. I figure that's kind of a good thing."
Cathie Anderson: 916-321-1193, @CathieA_SacBee

Read more here: http://www.sacbee.com/news/business/biz-columns-blogs/cathie-anderson/article86329252.html#storylink=cpy