Search: Pod
Results 1 - 10 of 237
Results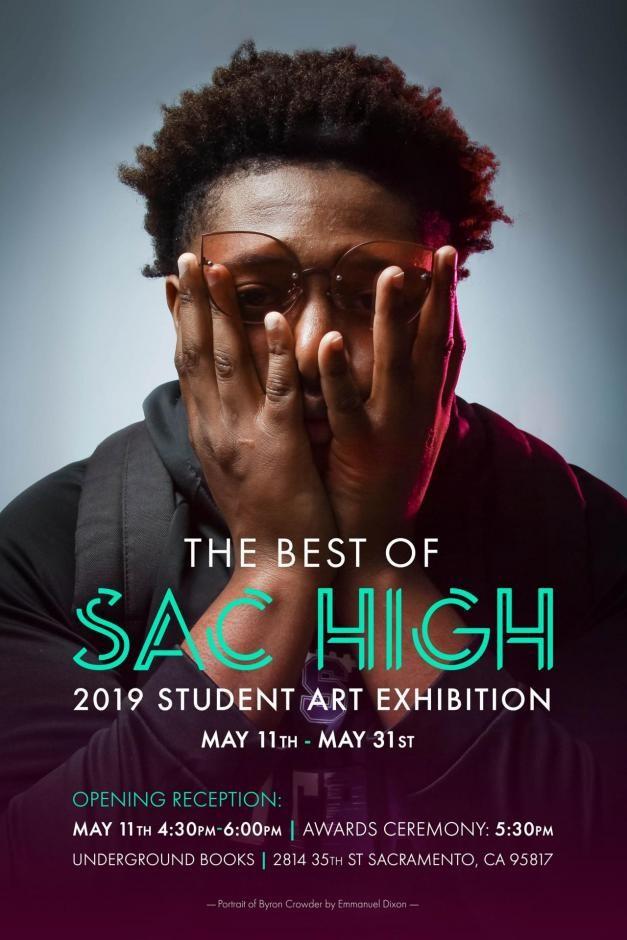 This year marks the 15th year anniversary of The Best of Sac High Student Art Exhibition and we are proud to celebrate it with students, their families and the entire St. HOPE team. Throughout the years we have endeavored to keep this wonderful tradition alive, showcasing the outstanding talents our students possess. We once again present to you the best artistic work from some of our most expressive students at Sacramento High School.
Summer Schedules
Cross Country
6/11-7/30
Tuesday and Thursday at 8:00am to 10:00am
Location: Sacramento High School Track
Coach Hampton coachhampton@sachightrack.com (916) 710-3890
Football
5/1-8/1
Monday through Friday
3:30-5:00 Weightroom
5:00-7:00 Football Field
Coach Joseph McCray mccray.joseph01@gmail.com 916-284-0218
Girls Volleyball
6/10-8/1
M,W,F – 9:00am-11:00am
Location: Big Gym
EC 221.9 (Athletic Competition)
(a) Commencing with the 2015–16 school year and every year thereafter, each public elementary and secondary school in the state, including each charter school, that offers competitive athletics shall publicly make available at the end of the school year all of the following information:
(1) The total enrollment of the school, classified by gender.
(2) The number of pupils enrolled at the school who participate in competitive athletics, classified by gender.