Search: 2017
Results 1 - 10 of 560
Results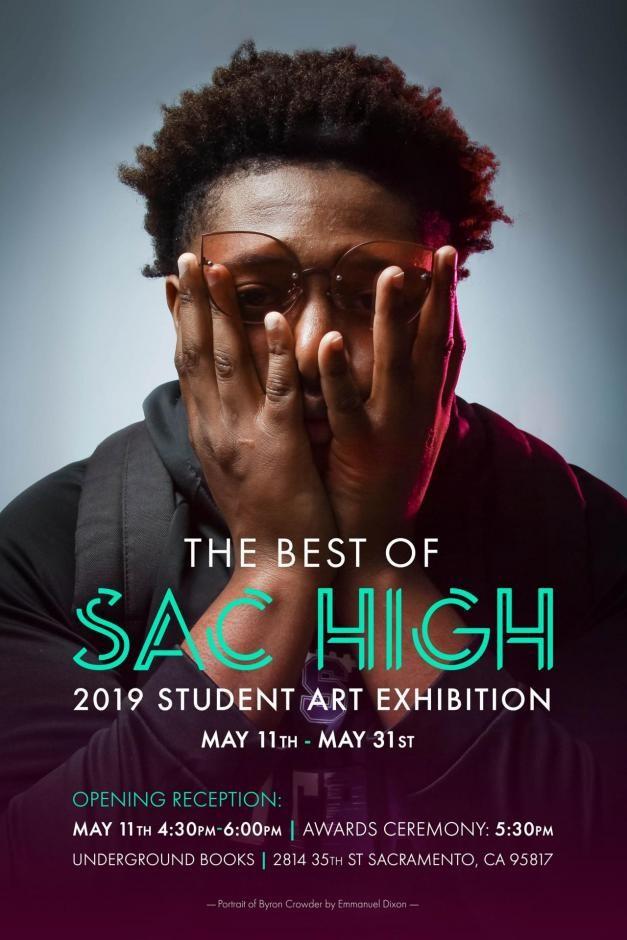 This year marks the 15th year anniversary of The Best of Sac High Student Art Exhibition and we are proud to celebrate it with students, their families and the entire St. HOPE team. Throughout the years we have endeavored to keep this wonderful tradition alive, showcasing the outstanding talents our students possess. We once again present to you the best artistic work from some of our most expressive students at Sacramento High School.
Esther's Park
3408 3rd Ave
Sacramento, CA 95817
916-905-7024
If you would like to share an upcoming Sac High Class reunion, please send your event date, time, location, contact information and website to info@sthope.org
Class of 2004 – 15th Reunion
Saturday, July 20, 2019 (5pm-9pm)
Location: 3428 Third Ave.
Contact: Dominique Donette
Class of 1999 – 20th Reunion
Saturday, August 10, 2019 (5 PM – 9 PM)
Location TBD
For more information contact
Kendra Temple (formerly Doyle)
ktemple204@gmail.com
916-995-2002
For more information and to register visit the Class of 1999 Facebook Page
Did you miss it? Contact your Reunion coordinator to see what you missed and be added to the list for the next one!
Class of 1958 – 60th Reunion
Saturday, May 19, 2018 (1-5pm)
Dante Club (2330 Fair Oaks Blvd)
Contact is Dick Baldwin (916) 456-5802 (H), (916) 709-1940 (M) or DRichardBaldwin@gmail.com
Class of 1962 – 55th Reunion
Saturday, June 24, 2017
5:30pm – 7:30pm
Fransinetti Winery (7395 Frasinetti Rd, Sacramento, CA 95828)
info@sthope.org
(916) 451-4673