Gayle Guest-Brown "Girl Get it Right"
Discussion and Book Signing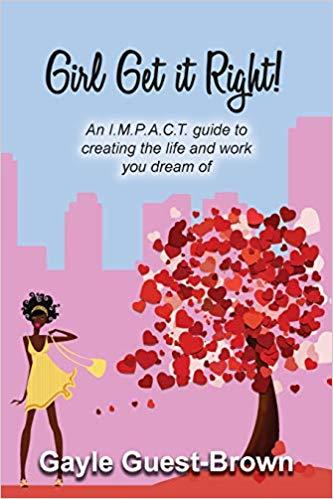 You're about to discover how you can Bounce, Meet the Challenge & Thrive!
Is your dream is deferred; put on hold by day to day demands that extend into years? Faded perhaps as you selflessly care for others? Or dashed against the rocks by one of life's cruel turns or someone's cruel act. Dashed is where Gayle found herself twenty years ago. Now she thrives and you can thrive too!
Girl Get it Right! is a companion guide and toolkit for those who know they want something more out of life. Are you a woman in transition, STUCK in the mire, or dealing with challenging circumstances? This book is for you!
You can have the life and work you dream of… if you work it! Gayle Guest-Brown, Executive Leadership Coach, shares the actions, tips, and strategies that will inspire you and I.M.P.A.C.T. your life.
Let this guide be the bridge between what you dream of… and having it!