Lo-Lo's Chicken and Waffles planned in Oak Park
Sacramento Business Journal - October 22, 2018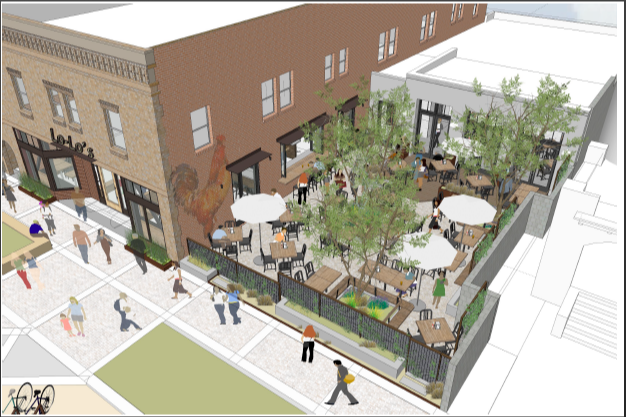 Lo-Lo's Chicken and Waffles planned in Oak Park
By Ben van der Meer – Staff Writer, Sacramento Business Journal
Oct 22, 2018, 11:29am
Chicken and waffles are being planned for Sacramento's Oak Park neighborhood, with an application before the city to add to a building at 3824 Third Ave. Here are some highlights from the application.
1. The plan calls for renovating a 3,500-square-foot building at that address, adding 2,000 square feet to it and also building a new 1,400-square-foot outdoor dining area on a parcel of .54 acres.
2. Lo-Lo's Chicken and Waffles, based in Phoenix, would be the restaurant filling the space, which is currently used as offices. Operating hours would be 7 a.m. to 11 p.m. The application indicates renovations include adding a bar area.
 
3. Renovation details include a new entryway of stained wood doors to replace hollow metal doors added in a 2001 renovation, landscaping for the outdoor addition and a setback for the new areas with more neutral finishes, so as not to distract from the existing brick building, which dates to 1915.
 
4. Vrilakas Groen Architects is the applicant for the project, which is in buildings owned by St. Hope Development Co., the group founded by former Sacramento mayor and NBA star Kevin Johnson.
 
5. According to its website, Lo-Lo's site in Oak Park would be its first in California. It has six locations, including restaurants in Arizona, Nevada and Texas. The first restaurant opened in 2002 in Phoenix. Lo-Lo's menu includes all-day breakfast items, sandwiches and entrees with a soul food theme and several variations on chicken and waffles.